12pcs 3 Sizes Reusable Washable Bag
Hurry up! Just
3
items left in stock
Prices go up when the timer hits zero.
The Best Solution For Convenient and Pollution Free Grocery Shopping & Storage!
Years in development and extensively tested by our customers; users agree that it provides you convenient shopping giving you a lot of compliments.Your perfect reusable and washable produce bag for shopping, storage and practical for daily life.
IF YOU TOO ARE TIRED OF THROWING OUT PLASTIC BAGS EVERYDAY, THEN THIS IS THE PERFECT SOLUTION FOR YOU. REDUCE ENVIRONMENT POLLUTION WITH THESE REUSABLE AND MACHINE WASHABLE ECO-FRIENDLY PRODUCE BAGS!
Take One Step Forward In Saving The Environment!
Get yours, gift to others and make an impact on the planet!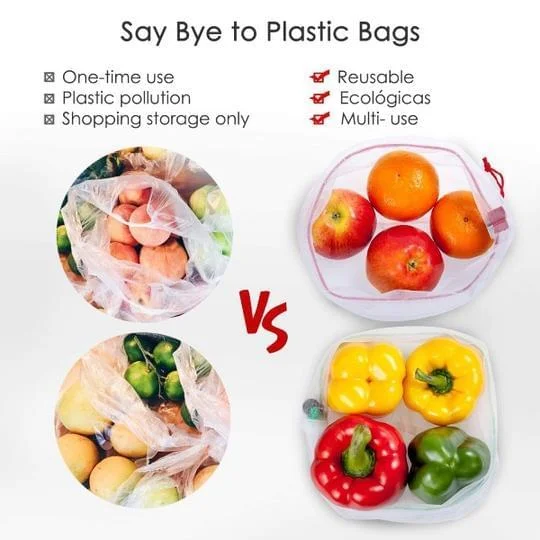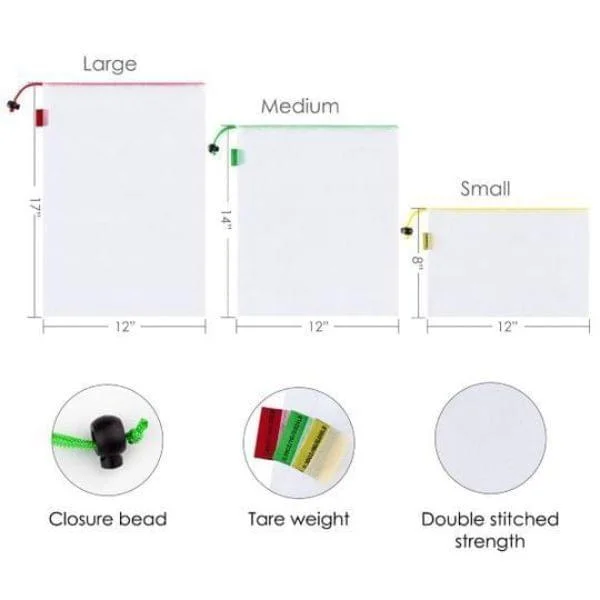 Here's Why It's Rated The #1 Produce Bag For 2021
These reusable and washable produce bags are eco-friendly, come with drawstrings and are durable compared to other conventional groceries bags. Our Produce bags are suitable to hold any grocery tightly sealed keeping them fresh and easy to open.
Reusable Produce Bag Benefits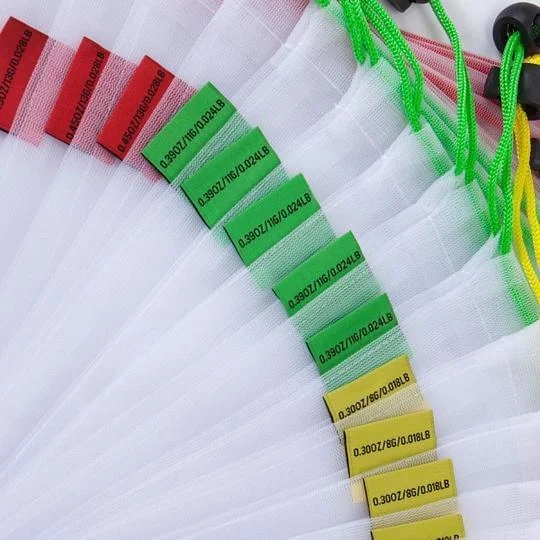 ​- REUSABLE
You can use these bags again and again. Not like any other plastic bags that you have to throw it out in a single use.
– POLLUTION FREE 
Durable material lets you use it time and again even after many wash preventing the environment from pollution.
​- EASY TO USE
Lightweight material and presence of drawstring gives an easy access when required without tearing or damage.
– SEE THROUGH
Our bags are nearly transparent giving you full view of what is inside making it convenient while taking out your groceries.
– EASY TO CARRY
Being light weight and foldable, you can simply fold it and carry it in your purse or even your pocket.
– MADE FOR YOU
The end user. We thought about everything a person would need in a grocery storage bag, and just delivered on everything.
Reusable Produce Bag Features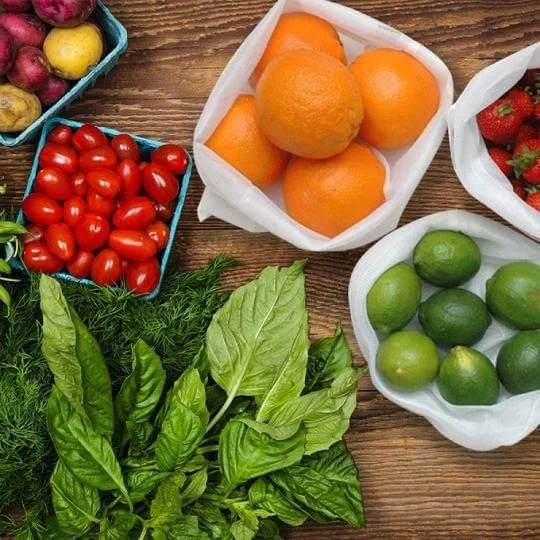 – ECO FRIENDLY
Being made in such a way that it lasts almost forever! Preventing you from using those one-time use plastic bags increasing the environmental waste. With 10 pieces, you can reuse them as many times you want.
– ADJUSTABLE
Drawstrings allow the bags to be tightly closed and easily opened when needed.
– MACHINE WASHABLE
Unlike any other conventional plastic bags, these are washable and durable that will keep your food safe and fresh. It can be reused after simple wash/rinse.
– FOLDABLE
The reusable produce bags can be easily folded and stored in any of your grocery bag or even your own pocket. It doesn't add any extra weight to your grocery, increasing your convenience.
– MULTIPLE SIZES 
This comfortable produce bag comes in different sizes and colors so that you can locate and store your groceries easily.
Stay Trendy While Shopping With The See-Through Mesh Eco-Friendly Produce Bags
This is a 10 pack of our reusable mesh bags with different sizes. Click green button below to place your order on the next page!
SHIPPING DELAY NOTICE:
Please be expected 2-4 weeks shipping delay due to High Volume of Order