All-round Sleep Pillow
All-round Sleep Pillow, a thick pillow that's shaped like a small handful of eggs with a groove for your head in the center, which is so comfortable and supportive!
With All-round Sleep Pillow, you'll be more likely to feel as if you've set it down on a soft cloud of comfortable material that can support your head, neck, and shoulders throughout the night.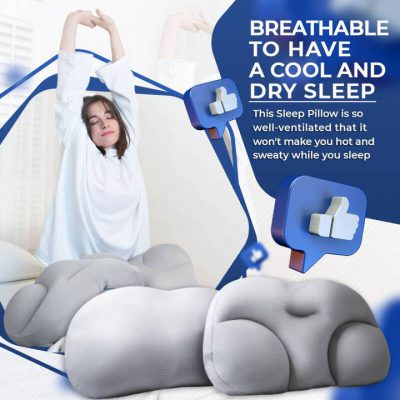 This Sleep Pillow is so well-ventilated that it won't make you hot and sweaty while you sleep. You may not feel the urgent need to hurry to the shower and wash off excess sweat if that's something you normally do.
Material: Polyester / Cotton
Weight:  0.6kg
Size: 55 × 30 × 15cm
Package includes:
1 x All-round Sleep Pillow