Home Garden Solar LED Lawn Light
Decorate your yard and garden with beautiful lights, easily and conveniently!
Lights are amazing for the night look and view, however, they are very inconvenient to install. What about a light that takes a few seconds to install to the land?!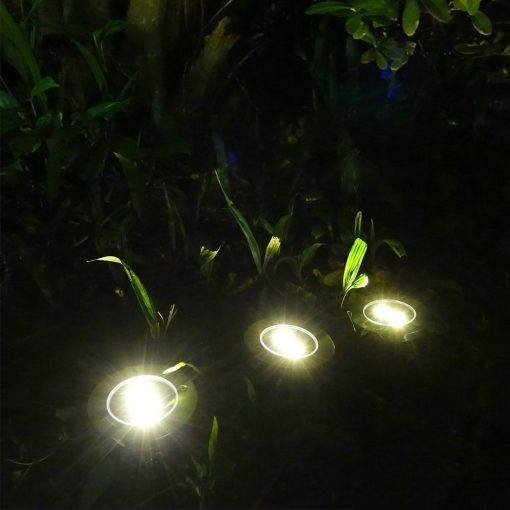 Waterproof Solar Powered LED Disk Light that will make installing lights a much easier task for you!
Moreover, there will remain no need for electric energy. Furthermore, without any cable or any equipment, you will easily install our Solar Powered LED Disk Light.
Body color: Silver
Light color: Warm White Light/White Light
Material: Stainless steel, plastic
Package Includes::
1 x Solar underground Light