Stainless Steel Tongue Cleaner
Say goodbye to bad breath! 
Did you know that 80 to 95% of bad breath comes from the buildup of food, bacteria, fungi, and dead cells at the back of the tongue?
BENEFITS
Reduce morning breath and get rid of bacteria buildup 
Improve your sense of taste
Healthier looking tongue 
Complete your healthy oral hygiene routine by cleaning your tongue as often as you brush your teeth. This Stainless Steel Tongue Cleaner draws inspiration from the tools used in ancient Ayurvedic rituals to remove unwanted toxins and keep your mouth fresh and healthy.
DID YOU KNOW?
A common misconception is that using a toothbrush on your tongue is just as effective as using a tongue scraper.
The results of one 2004 study suggest otherwise. Researchers found that tongue scrapers removed 30 percent more volatile sulfur compounds on the tongue than a soft-bristled toothbrush.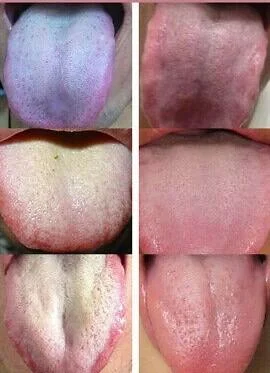 PACKAGE INCLUDES 1 x Stainless Steel Tongue Cleaner